My Pixel Odyssey: Full Collection
A downloadable asset pack
This 16x16 pixel art tileset pack is inspired by the 15 biomes from the game Super Mario Odyssey and has an aesthetic very reminiscent of Pokémon DS era.
A visualization of some these biomes can be seen in the images of this page. If you're interested to see all the visualizations you can visit my deviantART gallery. Individual sellings of every biome can be found in that gallery as well.
The pack also contains a proposed minisprite base to be used in this project and a random NPC. Custom minisprites bases can be ordered here.

For every kingdom there's a tileset with a width of 128 pixels. Some of them also include psd files where different variations of the tiles can be arranged or it's the tileset divided by layers.
The tiles can be edited and altered as much as you want once you buy them.
Thank you for your attention. If you have any questions, please ask me.
Will.
PD: If you want to ask me for specific assets, I have a shop. I have all the information in the last screenshot. If you have any doubt or you want to ask for something, you can DM me in Discord: wilsonscarloxy#0052
PD2: As requested, here is the most obvious mario imagery in this pack: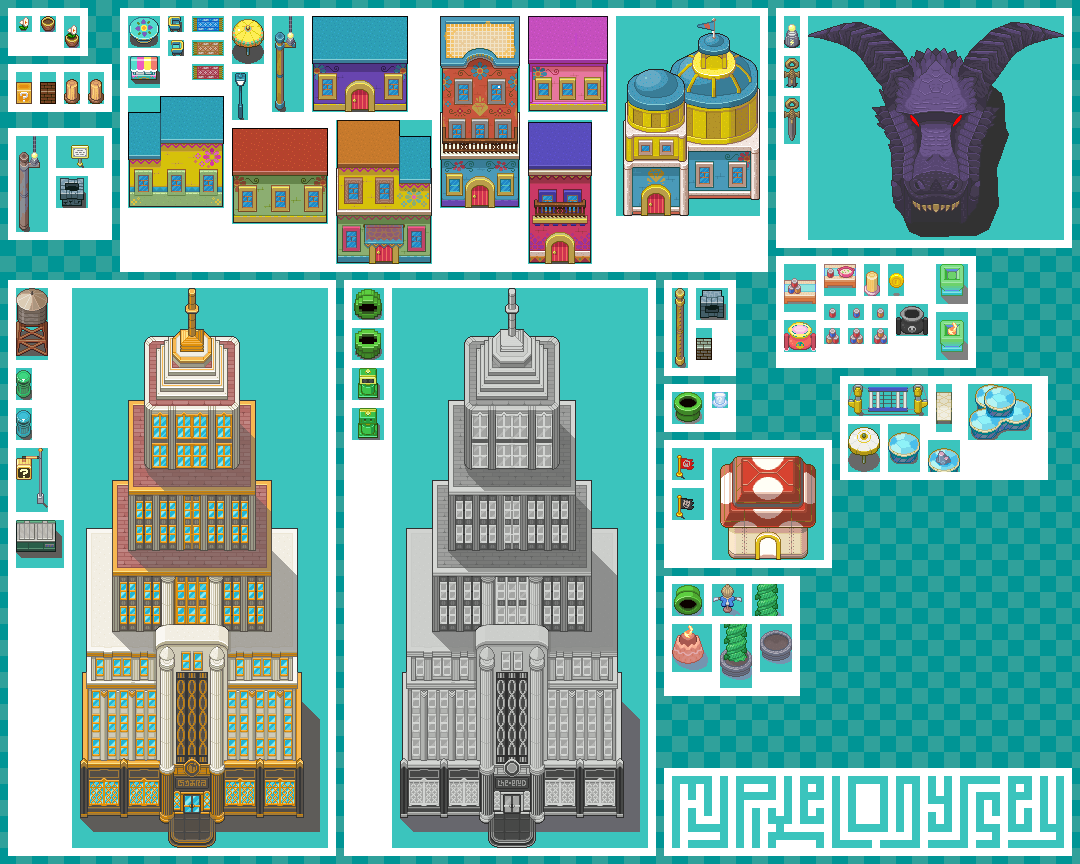 PD3: Support me on Patreon!

Purchase
In order to download this asset pack you must purchase it at or above the minimum price of $49.99 USD. You will get access to the following files:
My Pixel Odyssey: Full Collection
2 MB
My Pixel Odyssey: Full Collection (With Transparent 32x32 Tilesets)
3 MB